OTIS Consulting – We Connect the Best IT
About OTIS Consulting
OTIS Consulting brings companies from the DACH region (the states where German is the official language: Germany-Austria-Switzerland) in direct contact with selected IT service providers from Romania, where we have close and longstanding relations with nearshore providers. Currently, our network of partners includes around 35 IT service providers from Romania. The emphasis is placed, amongst others, on SAP, Microsoft, Oracle, mobile app development, as well as support services. Our basic principle is: "We Connect the Best IT".
Nearshore IT-Outsourcing
Those who have the possibility to flexibly manage information technology are prepared for any challenge. Nearshore IT-Outsourcing represents an established procedure in this regard. Companies may improve the quality of their services and they can save money, while also enhancing controllability, scalability and their capacity for IT system innovation.
Operator models
A special form of cooperation in the field of IT consists of BOTs (build-operate-transfer), which we initiate. In this regard, the beneficiary company assigns special IT services to a Romanian provider. The latter first takes over the respective IT services, and operates them directly. After a certain period of time, the services may be returned to the company.
Company establishment
Those who plan to establish a company in Romania often want to take advantage of fiscal facilities or of the skilled and less costly workforce. Others are drawn to the largest Eastern European market, by reference to the number of inhabitants, or to the numerous riches in its culture, soil and nature. The country is also particularly attractive due to its geographical position, at the junction between Western and Central Europe, on the one hand, and Asia, on the other hand.
Mergers & Acquisitions
OTIS Consulting provides its IT expertise and its experience accumulated in Romania from as early as the preparation stage of merger and acquisition processes. From a multitude of interesting candidates, we identify the right companies, we subject them to a benchmarking-type of analysis and we classify them according to criteria established in advance by mutual agreement.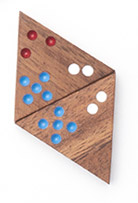 Staffing agency
As far as holdings are concerned, the field of IT is still generally lacking in managers and specialists. OTIS Consulting fills this gap with IT specialists from Romania. They are very well trained in the technical and IT fields, they are extremely motivated and have, from their early youth, significant experience in IT.